7 Things I Learned While Working for a Mouse
7 Things I Learned While Working for a Mouse
This past summer I had the chance to be a Cast Member working for The Walt Disney Company. I packed up all my belongings in my mom's blue Honda Odyssey and made the nine hour journey down to Orlando with my whole family in tow. It was only a couple months prior that I was accepted into the Disney College Program. As soon as my spring semester of sophomore year at Carolina came to an end, it was time for something new.
During my program I worked at Caribbean Beach Resort not too far from Epcot. I was a Quick Service Food and Beverage Cast Member and helped create a magical experience for all of the guests that came through our resort. One of my favorite experiences while working was bussing tables during the evening and getting to watch Epcot's fireworks shoot off above Spaceship Earth. I learned so many things while working inside of Caribbean Beach, but also while living at Disney as a whole. I was able to take classes offered to college program participants and I learned what it's truly like to live on my own. I now present to you: 7 Things I Learned While Working for a Mouse.
1. Timing is Everything
Whether it was catching my bus to the resort, clocking in for work, or finding a good spot for the evening firework show, working at Disney truly helped me refine my time management skills. I learned that in order to get to work on time, I would have to take a bus that would drop me off an hour before my shift started or else I would be late. But the buses always left 5 minutes before its scheduled time, and it takes me 15 minutes to walk to the bus stop. Therefore I would have to leave my apartment 25 minutes early. You know, just to be safe. And you'd be kidding yourself if you show up 10 minutes before the evening castle show. Being able to stand up front and cry as "I Can Go the Distance" plays with a bright display in the sky takes a lot of planning!
2. Be Flexible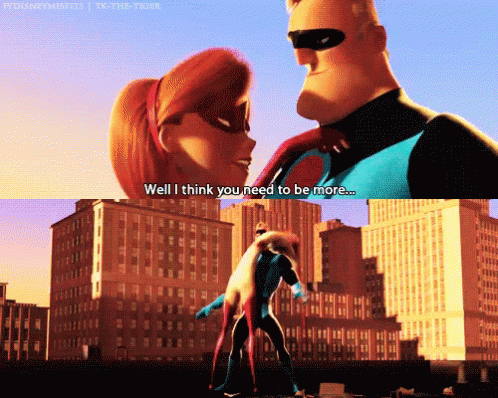 No day at work was ever the same. Positions are randomly assigned every few hours and I never knew where I was going to be until I clocked in. Also can I just say, the weather in Florida is other worldly. I worked for the company from May to August which aligned with the beginning of Florida's hurricane season. Rain would seemingly appear out of no where and it would pour until the sky suddenly decided that it was done. At that point the storm disappeared as quickly as it came with an insane amount of humidity as the only evidence it had ever been there. When this would happen, guests would flock straight to my quick service market. At that point every Cast Member had to step up to the plate in order to maintain efficiency and provide that over-the-top customer service that Disney prides itself in. It was moments like this where I really relied on my coworkers. Together we had to survive, adapt, and overcome, and always expect the unexpected.
3. The Importance of a Global Perspective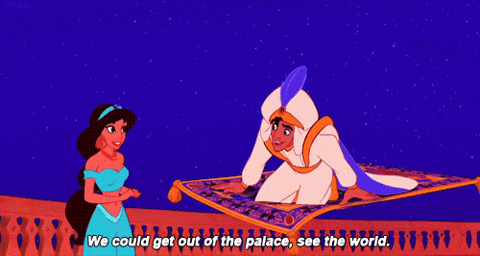 I grew up in Conover, a small homogenous town in the great state of North Carolina. For the most part, everyone is the same. People look the same, sound the same, believe the same things, you get the point. Moving down to Orlando was a bit of a culture shock. All at once I was introduced to new people from all over the world and it was truly an experience like no other. I had roommates from Canada and Germany, I had co-workers native to New Zealand, Mexico, Thailand and the United Kingdom. There were also many instances where I would have to interact with guests who spoke little to no english. 
Disney truly does attract people from all over the world. It goes to show not just how good their movies are, but how well they have branded themselves as a world class entertainment company. Being exposed to so many cultural differences at once was initially overwhelming. It was hard for me to understand different accents, and cultural differences would occasionally clash. Being in a quick service position, I frequently asked guests whether they would like fries or chips as a side with their meal. After about the third incident I finally realized that there were many British guests who were receiving the wrong side. That's when it occurred to me: the guest and I have very different understandings of what chips are! I learned so much about different cultures and the experience has truly helped me broaden my world view.
4. The Tyranny of the Positive Attitude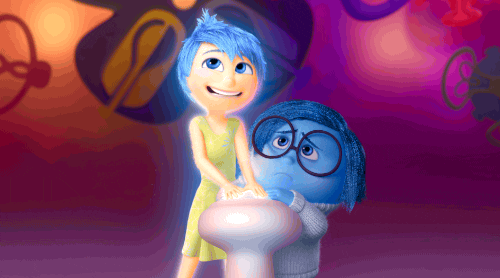 This term was coined by scholar Barbara S. Held. She claims that there is an unprecedented pressure in America to be happy which often, ironically, contributes to some form of unhappiness. I always consider myself a very optimistic, happy-go-lucky kind of person but in all honesty, working at Disney took a huge toll on my mental health. Disney is very meticulous about their appearance (I talk more about this in my next point) and the company has very strict rules about how workers must present themselves. When working where guests can see you, cast members must make sure that they are presenting a positive attitude. Correct posture, an open and welcoming body position, and a bright smile. Most days that's an easy expectation. But there are some times when you may not feel like smiling. When not-so-happy feelings hit, having to pretend that everything is ok has the potential to make things worse. Those days where negative feelings must be suppressed start to build up over time and it felt like I had to put on an act every time I arrived on site. At Disney I learned a lot, but one of my most important takeaways is that sometimes it's ok to feel sad. It's impossible for anyone to be happy at all times, and it truly is ok to not be ok.
5. Appearance Matters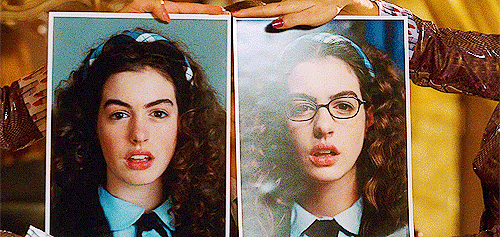 The Disney Look. It tells employees how they must present themselves when at work and believe me when I say that these rules are very specific. It details everything from someone's haircut/style, what amount of jewelry is deemed acceptable, and even the color of someone's glasses. Appearance is one of the main components that compose the concept of branding and Disney always goes above and beyond when it comes to upholding their company's image. As someone who loves to express themselves with their appearance, some of these measures were hard to follow. While I never broke company policies, as soon as I returned home my hair went from a natural shade of brown to bright purple seemingly overnight!
6. It Really is a Small World After All
I'll be honest, "It's a Small World" is one of the most anti-climatic monotonous rides out of all of the four parks. But its overall message does have some validity to it. Thousands of visitors come the parks each day making Disney World the most visited vacation resort in the world. I met so many different people but I also met a handful of people that shared some crazy characteristics. For starters, my employee name tag had my university listed right under my name. Carolina fans truly do come from all over and talking about basketball and how terrible Duke is is always my favorite conversation to be had. I met people who not only knew my school, but lived in the Triangle area themselves. Sometimes people even knew of my little hometown! In addition to these other North Carolina lovers, I learned how small networks really are.
While a program participant, I took a class offered through the program that spoke about networking and how interconnected a massive company is. According to the class, there's only a couple of people standing in between you and someone you're trying to connect with. For example, someone you know knows someone who knows that entertainment director you've been trying to get in contact with, or that food and beverage coordinator at that other resort you've been dying to work at. This sentiment has proven to be true no matter where I'm at and it shows how connected everything really is. All of this interconnectedness has made any place I've been, professional or personal, feel a little smaller and a lot less intimidating.
7. Friendships are the Best Ships
I moved into a four bedroom apartment with seven other girls who I had never met before. It was different than anything I had ever done but it was the most rewarding experience that I gained from my time in Orlando. I've heard roommate horror stories from others both in and outside of the program but I wouldn't change a single thing about my living situation. All eight of us came from different states- even countries- but we bonded instantly. We had many late nights together, several beach days, numerous sweaty days exploring the parks, and an infinite amount of laughs. The girls that I am so grateful to have met are still some of my closest friends today and we always make the point to try and call each other each week. If it weren't for coronavirus, we even had several summer plans attending each other's graduation ceremonies and introducing each other to our hometowns. Disney movies are full of clichés showing the unbreakable bond of friendships, but they're true! Even though we no longer live together or see each other every day, these gals are always the ones that I go to and I can't thank the program enough for bringing us together.
---
---